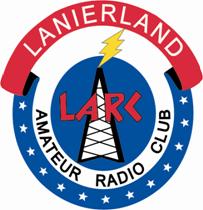 VE EXAMS
LARC sponsors regular VE testing sessions sanctioned by the Western Carolina Amateur Radio Society (WCARS). These sessions are normally scheduled on the first Sunday of even numbered months (February, April, June, August, October and December) at 2pm at the
Hall County Emergency Operations Center located at 470 Crescent Drive, Gainesville, GA 30501.
If you are seeking a new license, you'll need a photo ID (or birth certificate) along with $10 for the exam fee.
If you are seeking an upgrade, you'll need a photo ID (or birth certificate), a photo copy of your current license and the $10 exam fee. The VE team will need to keep the copy of your license so please do not bring the original. We can not accept the original. It is your responsibility to bring a copy of your license as there are no copying facilities at the exam location
The VE team recommends cash for the testing fee. Personal checks can be accepted but please be advised it could take a very long time for your check to clear your bank.
Walk-Ins are welcome but it is preferred that you make contact with one of the individuals below prior to the exam date.
For additional VE testing information, call:
Perry Roper KO4RD 770-536-3056
or

Email: ve@lanierlandarc.org

IMPORTANT NOTE: Cell phones are

NOT ALLOWED

in the testing room. Calculators which have a memory that can be cleared are allowed.